contract automation what is ?
sContract automation is the use of software that enables legal and non-legal teams to handle routine legal documents on a large scale on their own without having to involve attorneys at all times.
 Is Contract Automation Is Changing The Business World?
It can be described as the procedure of generating, managing and digitally storing contracts to create a more efficient contract workflow. Also, This can be attained in a number of ways, including running smart contracts. However, lawyers and those who support them generally rely on contract automation software, which can provide the efficiency of an automatic contract lifecycle without sacrificing important things like collaboration, negotiation, and contract tracking. .
For example, Juro's contract automation software enables users to automate various tasks at each stage of the contract workflow, Also, from creating accurate contracts to automating contract approval workflow sequences and setting up of renewal reminders for specific dates.
Automated contract management in companies
How is contract automation changing a company's business process? With an efficient contract management platform with many attractive features, such as online negotiation and correction, approval workflows, edits, electronic signatures, activation emails and notifications, the implementation will be smooth. It is good for everyday users and anyone who needs to sign a contract as it offers more efficiency and core process change.
Also With an integrated and automated contract management solution like DocuCollab, companies can streamline their contract lifecycle by turning analog manual processes into an automated digital workflow and This leads to increased compliance, accelerated operations, and more efficient employees.
Automated contract design
The contract creation process can be automated with centralized templates that auto-populate with contract details.
With highly efficient contract creation tools like DocuCollab, businesses can now use easily customizable smart contract templates that ensure they always have the most up-to-date data from their CRM or other systems.
Automated workflow
Contract management improves communication and collaboration in a business organization.
Built-in contract automation improves business cycles. It streamlines the contracting process and helps move contracts quickly from one step to the next. With its intuitive, preconfigured workflows, it ensures contracts reach the right stakeholders for review, approval, and negotiation.
With a digital contract solution like DocuCollab, you have an audit trail capability where contracts are quickly routed to the person who needs to view them or take action. Automatically saves all changes and all versions, providing greater transparency and accountability while ensuring everyone is working with the latest revisions. You can do it in real time, online and with change tracking.
The Benefits Of Automating Your Hiring Processes
Automation enables legal departments and other teams involved in contracts (sales, procurement, human resources, marketing) to save time, improve collaboration, and Also make smarter business decisions by leveraging contract lifecycle management (CLM) solutions. that allow:
Fast and efficient contract creation: It also Enable business users to create contracts themselves and easily create their own contract workflows without code.
Improved collaboration and negotiations – Keep everyone on the same page with redlining, editing, and commenting in one place.
Instant access to contract data – Automatically capture the right data and information in real time.
Advantage #1: Save time for the legal and contractual parties
Automating your contract processes directly benefits valuable business resources.
Many legal teams get bogg down in time-consuming and redundant tasks.Also,  Automation eliminates repetitive and manual tasks, freeing your team to focus on higher-value work and strategic initiatives and sales activities that move your business forward.
The legal teams are only consult when necessary and the non-legal teams are empower to carry out their contracting processes.
Automation landscapes to help you speed up your contracts:
Benefit #2: Fewer errors through increased collaboration on negotiations and approvals
Contract management workflow automation improves communication for faster approvals and avoids bottlenecks. Also, By bringing together emails, ad hoc conversations, notes, etc. In one place, team members can collaborate across departments to create, review, negotiate, manage, and approve contracts.
With real-time access to the latest form of an agreement , organizations reduce risk because everyone is on the same page.
Automation improves collaboration and negotiation:
Built-in review, edit and audit trail proficiencies
Accept/reject changes and @mention colleagues in your contract editor
and Native Word/DOCX editor for smooth negotiations with counterparties
Before Ironclad, Namely account managers emailed all contract requests to the dealing desk. This created a dependency on the sales cycle that slowed down transactions. Also today , Ironclad allows account managers to create their own standard non-negotiated agreements.
Review those agreements themselves, and send them to potential clients for electronic signature.
Advantage #3: Make Smarter Business Decisions Using Contract Data
With a centralized, automated contract archive, your contract data is searchable and always up-to-date. But these  Organizations have prompt access to contract data to find new opportunities, identify risks and create effective reports.
By reducing the risk of error and standardizing your contract content, language, and application, Also.
Automation helps you create better indentures and opens up the opportunity to make smarter business decisions.
Also Read : 25 c tof
The automation decrypts the contract data:
Proactive search, including full text search and structured search
contractual relationships, such as B. Parent/child
Process metrics and contract data reporting
Related posts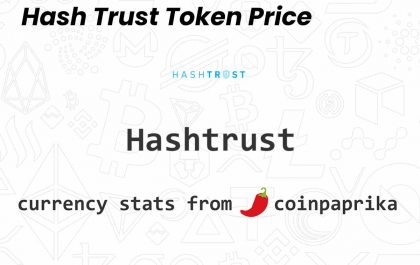 Hash Trust Token Price
Hash Trust Token Price Hash Trust Token Price – The Hash Trust token price hit an all-time high of $0.00332…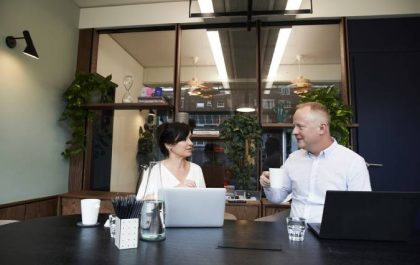 How marketing is so vital for Bristol businesses
Why marketing is so vital for businesses in Bristol News Marketing is one of the most crucial aspects of a…